In our series Beauty and the books, we chat to those who love both books and beauty products. Here the author talks about her enduring love of kohl eyeliner, Marian Keyess novel Watermelon and speaking up for Arab women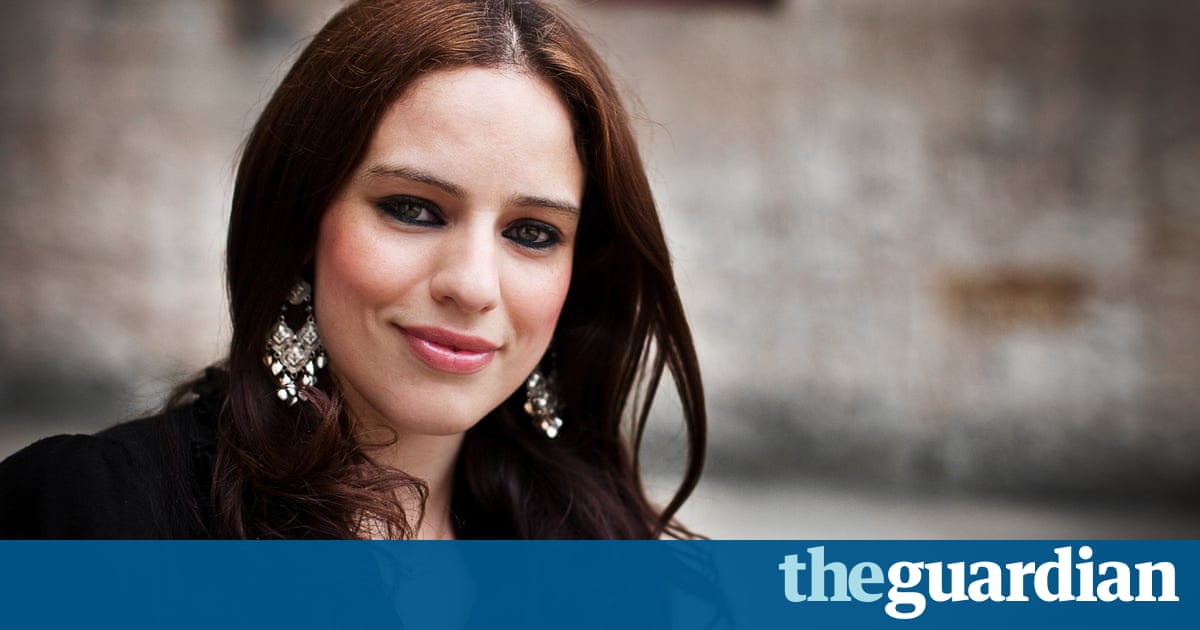 With insight into both the western and Arabic worlds, the author Amal Awad explores how these cultures intersect and what it means for women like her. She interviewed more than 60 women in Australia and the Middle East about feminism, religion, love, culture and more for her latest book, Beyond Veiled Cliches: The Real Lives of Arab Women ($35, Penguin). And while kohl eyeliner may not have been top of her list of questions, its still something she wonders about.
Whats thrilling
Im excited about my own book because I feel like it hasnt been done before in this way, what Ive done with these womens voices. I call my book a co-creation because it is the result of so many people coming together and talking about their lives in an unfiltered way. Its not a book designed to convince you of anything: its just meant to show you how other people live and I find that really exciting. Were constantly inundated with other peoples ideas and being told how to think and feel, and I wanted people to understand there are other ways of thinking about things.
I had read so many books by women who arent Arab who go into the Arab world to explore the lives of Arab women and I found them quite patronising. For me, it was the equivalent of going into a country that wasnt my culture and saying, Well, I need to understand these women. I didnt quite get why they needed to understand the women the way it was said, it was almost like, I have to feel better about the lives of Arab women. The only people who need to feel better about the lives of Arab women are Arab women. Arab women are constantly being talked about but not heard and not really being asked what they think about themselves.
I grew up being told that because Im an Arab woman and Muslim, well, Muslim women who like the scarf just dont know any better. I dont wear it but I have before and I always found it really insulting that people thought you had to be really simple to want to do something that they wouldnt want to do.
We are at this crossroads right now: racism is so prominent in our lives as a discussion point and reality for some. This is the time to understand the impact of bringing your culture into another country. How does that impact the people who have to straddle both cultures, especially if youre female? And what about the women who are actually brought up and raised in those countries where your parents come from?My main motivation was for Arab women to have the opportunity to talk about their lives in a way that mattered to them and I think that people will actually come to those stories if they find it interesting or meaningful.
The thing that excites me the most about beauty is that there are a lot of ethical and cruelty-free brands coming up now. Im on a mission to get an eyeliner from bareMinerals. Im increasingly becoming aware of the ethical elements, the animal testing, Im thinking a lot more about that.
In terms of [my beauty] routine, what excites me is that I havent had to change it. For six or seven years I have been using Perfect Potion Rosewater Eye Gel ($35, perfectpotion.com.au) for my bags and Sunsense Daily Face Invisible Tint ($27, priceline.com.au). I dont like fuss. Somebody tried to get me on to a brand once that had a seven-step skin routine and I just couldnt do it. It gave me a headache just thinking about all the steps involved in having to take care of my face.
What I keep going back to
I really have a sentimental attachment to kohl eyeliner. My mum used to have a little metal pot with a flourish, it was very Arabian. It was the proper kohl so she would dip a metal stick into it and then tap it across her lower eyelids. I cant look at eyeliner in any shape now and not think of that beautiful look. I wear eyeliner and I model it after my mum: I wear it on my lower eye, not my upper. Im very critical of all the imagery of Arab women of being just eyeliner but I love eyeliner. It is so much a part of the look of my heritage [although] I think its overused as a symbol.
The book that really shaped me when I was younger was Watermelon by Marian Keyes. I absolutely love that book it was the book that made me want to be a writer. It was so funny and irreverent; she broke so many rules. I went through a whole phase of chick lit when I was younger and she didnt talk about shopping and dating in the way other books did. She talked about the realities of life and issues like depression and the effects break-ups can have on you. She just wrote this really beautiful, charming, funny book. I still remember reading this book and thinking, I really wish I could write this but for Muslim women or Arab women. Something that represented my experience because I couldnt really relate to the experiences in the book completely but I loved the humour [and] the family dynamic.
Whats nostalgia-inducing?
I always go back to my eyeliner. I dont wear a lot of makeup; I wear blush sometimes. I went through a lip gloss phase but nowI find it really sticky. My eyeliner is the one thing I wouldnt travel without or I wouldnt go anywhere without. I feel weirdly naked without it.
The other book that was formative is Persuasion by Jane Austen. And I know Austen is probably the pick for so many people, but Persuasion was different because it was about a woman who made a mistake by turning down the man she loved and, 10 years later, was still single. Maybe it was because I felt eternally single at the time: I was in my late 20s, and Im Muslim so I wasnt allowed to just date like everyone else. I remember feeling so much affinity for this character because she was stuck in this life. It was like, What do you do if you dont do the things that youre supposed to?, which is get married and have kids. Theres a letter in Persuasion where he says, You pierce my soul. The language of Persuasion just killed me. It was such a beautiful book to read.
I get sentimental about Watermelon and Persuasion. If I just opened up any page in them, Id feel like I was sinking into a pair of well-worn slippers. Everything has a certain connection. With those books, Im not afraid of the time it takes me back to because I grew. Its a strange connection to make. Theyre so symbolic of my journey so they are always my go-to.
Read more: https://www.theguardian.com/lifeandstyle/2017/jun/14/amal-awadarab-women-have-traditionally-been-written-about-in-a-very-patronising-way