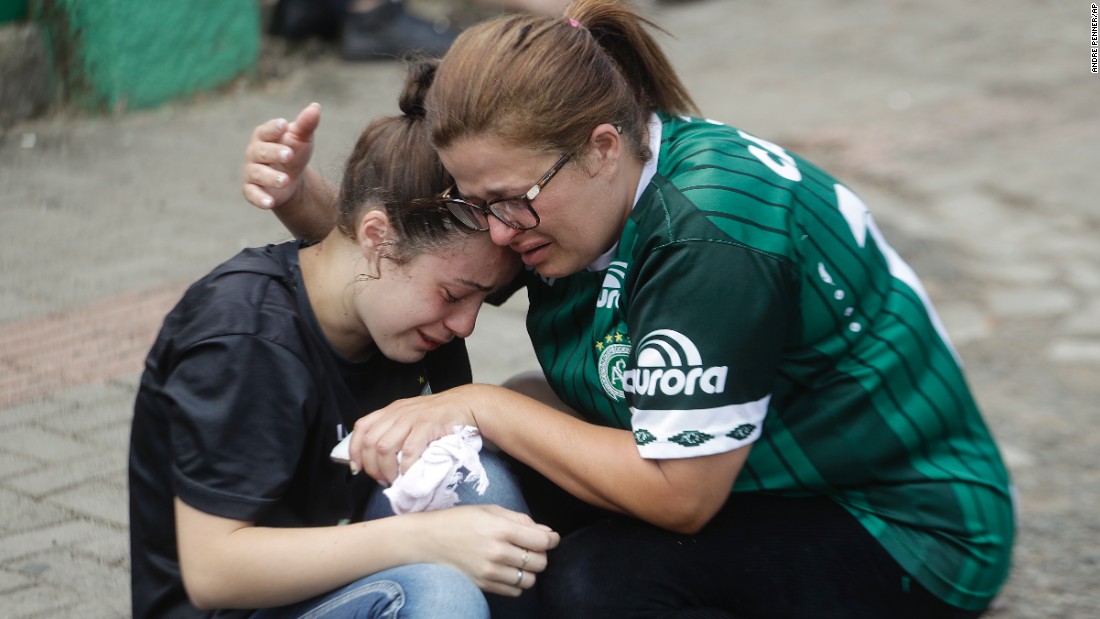 (CNN)Four people who were due to board the plane that crashed, killing 71 people in Colombia, have revealed how last-minute changes stopped them from getting on the flight.
The Lamia 2933 flight, carrying Brazilian football team Chapecoense, crashed late Monday near Medellin. Six of the 77 people on board survived.
Gelson Merisio,
a state legislator for Santa Catarina and an ardent fan of the Brazilian club, planned to travel with the players to watch them take on Atletico Nacional in the first leg of its Copa Sudamericana final.
Agnoletto said he did not hear about the crash until his wife began to receive a barrage of calls with people offering their condolences.
"It was as if I was dead," he added. "I went to the TV and saw the plane had crashed."
The mayor of Chapeco, Luciano Buligon, and the president of the club's board, Plinio David de Nes Filho, were also on the passenger list but missed the flight to attend a meeting in Sao Paulo.
"It is the biggest tragedy Chapeco could go through. We lived a moment of ecstasy with our football club."
Read more: http://www.cnn.com/2016/11/30/football/chapecoense-fan-skips-flight/index.html