The Day of the Dead, a family festival of face-painting, storytelling and connecting with ancestors, has become a major cultural holiday in the US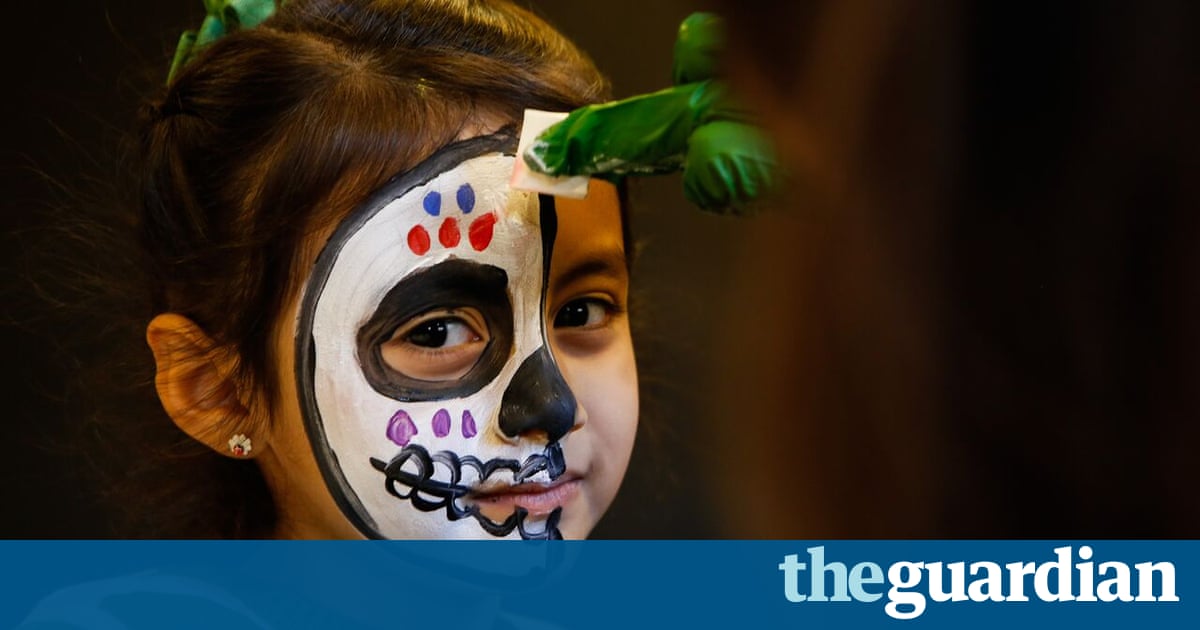 Halloween Americas festival of sugar will undoubtedly be on everyones minds on Monday as households across the country get ready to buy enough candy to feed a small village. Parents will return after a long day at the office and prepare to spend their evening awkwardly greeting neighbors as their kids dressed as Kylo Ren or Iron Man (again) excitedly wait for more Skittles and 3 Musketeers. But where are the ghosts or the macabre scenes from the past that more genuinely capture the spirit of Halloween? Its a lament for those who would eschew the lame crop of sexy nurses for a more thoughtful celebration.
But what if I told you there is a family-oriented holiday with 3,000 years of divine tradition that has a much deeper connection with the supernatural and the dead? A three-day festival where parents and children congregate and remember loved ones who have passed away by celebrating their death with face-painting, storytelling and food offerings that honor the spirits of our past. A celebration where Mexican families have been known to carry sugar skulls and marigolds bright as the sun, as they walk in procession ready to greet the spirits of the un-living.
Welcome to Da de los Muertos: Halloweens antidote.
Da de los Muertos (or Day of the Dead) originates from the Aztecs, who believed that death was just another page in the book of existence and was actually the beginning of a new life. As a ritualistic celebration, they would gather offerings to the goddess Mictecacihuatl (Lady of the Dead) for dead children and adults. Spanish conquistadors viewed it as a sacrilegious event but instead of extinguishing it altogether, they decided to combine it with Catholic practice so it would correspond with All Saints Day (1 November) and All Souls Day (2 November).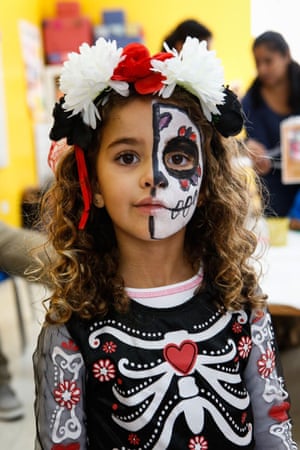 Read more: https://www.theguardian.com/lifeandstyle/2016/oct/31/dia-de-los-muertos-halloween-day-of-the-dead