War, weather, climate change and terrorism have made millions homeless. UN photographer Muse Mohammed has documented how they have coped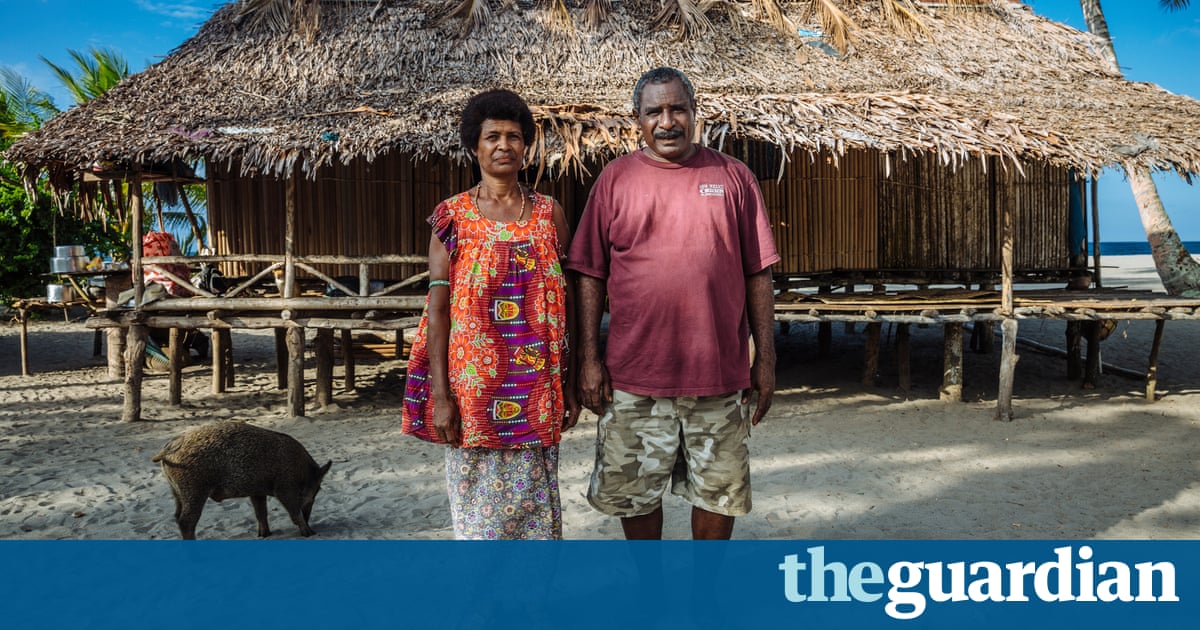 Civil war. Climate change. Starvation. Natural disaster. Terrorism. The causes are many, the results are grimly familiar for tens of millions of people displaced from their homes around the world and forced to find shelter and food often thousands of miles away, in unfamiliar, sometimes unwelcoming regions. Such is the prospect faced by communities around the globe in 2017, as this series of remarkable photographs for the International Organisation for Migration (IOM) the United Nations agency by its staff photographer, Muse Mohammed.
Data collected by the UN reveal that there are 65.3 million displaced people worldwide, matching the population of the UK. Most are displaced within their countrys borders and 21.3 million fled as refugees.
The UN said in a major report that wars and persecution have driven more people from their homes some to locations within their own countries, others across borders to communities that may reject them than at any time since its records began. They are fleeing within and from countries as far apart as Papua New Guinea, Yemen, South Sudan, Nigeria and Cambodia. Many are children: in 2015, children made up 51% of the worlds refugees. Many were separated from their parents or travelling alone.
The average length of displacement is just over 10 years and for those displaced by conflict, the figure rises to 17 years. Whether they build makeshift homes or find themselves living with host communities, these living arrangements almost never serve as a long-term solution and were never meant to do so. The UN report noted that, on average, 24 people were forced to flee during each minute in 2015. This figure is four times more than that of decade earlier, when six people fled during every 60 seconds.
Millions of men, women and children have been uprooted and forced to move as the world faces an unprecedented series of simultaneous, complex and protracted crises along an arc of instability extending from the western bulge of Africa to the Himalayas, the report made clear.
Nowhere has this been felt as acutely as in the Mediterranean, said the IOMs director general, William Lacy Swing. Last week the IOM recorded, on 23 December, the years 5,000th migrant death by drowning in the Mediterranean.
Papua New Guinea

Many islanders suffer from hunger and a lack of clean water as a result of the climatic effects of the El Nio weather system. In 2017, the harvest is not expected to yield crops until the end of the year, and limited access to clean drinking water, irrigation and storage facilities, as well as hazards such as droughts, floods and landslides, are expected to disrupt the communitys recovery efforts. The Pacific nation is also peppered by dozens of small-scale, local conflicts over land ownership, tribal differences and compensation, all adding to a sense of vulnerability. Despite these challenges, Mike and Alice (main image, top) built themselves a house in Killerton several years ago. They were displaced when a flood tore through their village in 2007. Before the waters could reach them, Mike and a few villagers managed to saw his home in half and move it out of the path before repairing it again. They continue to live in the same house.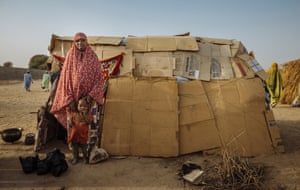 Read more: https://www.theguardian.com/world/2016/dec/31/far-from-home-60-million-people-displaced-un-war-climate-change-terrorism