Architects stolen building accusation overshadows opening of 50-storey portal almost a decade after it was first designed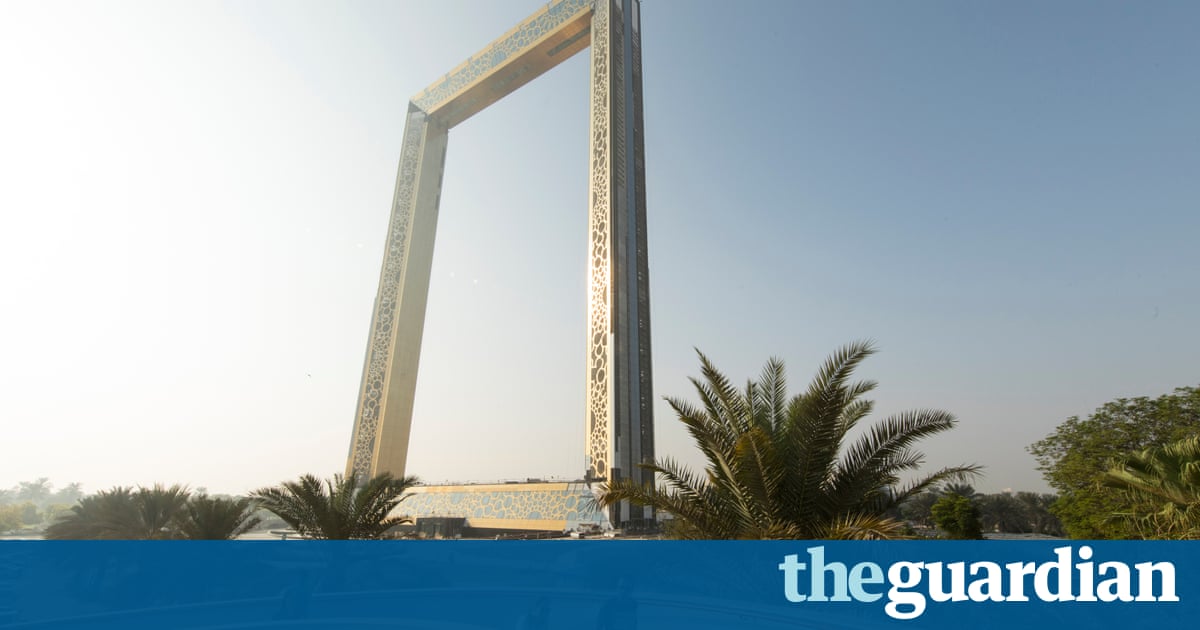 Home to the tallest skyscraper, the largest shopping mall and the longest driverless metro system in the world, Dubai adds another superlative to the list this week: it can now admire all its world record-breaking trophies through the biggest picture frame on the planet.
Rising 150 metres above Zabeel Park, encrusted with swirling golden motifs that glisten in the desert sunshine, the Dubai Frame has finally opened almost a decade after it was first designed.
For 50 dirhams (10), visitors are treated to an immersive exhibition of the emirates history, before taking an elevator to a 93-metre long viewing gallery at the top of the frame, where they can walk along a precipitous glass-floored walkway and enjoy views back to the old city of Deira to the north and the teetering towers of Sheikh Zayed Road to the south.
A neon-lit vortex tunnel then transports visitors to an interactive exhibition on the future of Dubai, with augmented reality displays offering glimpses of the UAE 50 years from now. It all has the feeling of an Expo pavilion, which is fitting given that the entire building is smothered with the patterned golden livery of Dubais Expo 2020 brand making it a 50-storey billboard for the forthcoming extravaganza.
The Frame is one of the more surreal silhouettes to have appeared on the citys busy skyline in recent years, standing as a slender hollow rectangle visible for miles around, as an outline awaiting its content.
Its pared-back rectangular form makes it difficult to discern its scale. From some angles it looks like an empty roadside hoarding stripped of its advertisement; from others like a gargantuan triumphal arch, pimped-up to the max. With the temporary air of a scaffolding structure, some locals have asked when its actually going to be finished and filled in with floors. It has already become a popular backdrop for selfies, providing a glitzy #nofilter border to countless couples romantic poses in Zabeel Park.
But the building has proven controversial for other reasons. The 50-storey portal may be the tallest picture frame in the world, but its architect wants to add another title to the stats: for him, it is the biggest stolen building of all time.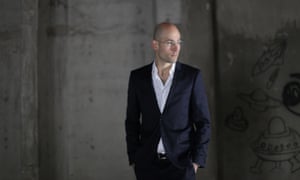 Read more: https://www.theguardian.com/world/2018/jan/01/dubai-frame-uaes-latest-surreal-landmark-frames-a-controversy