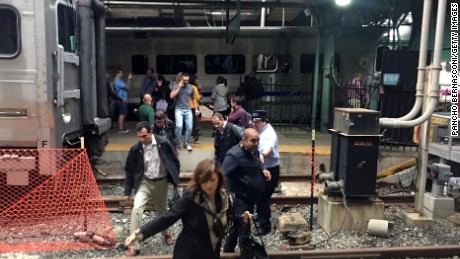 (CNN)There is a courtesy in air travel so commonplace as to be nearly unnoticeable: the formal goodbye outside the cockpit where the passengers get to thanks, smile at — or ignore, if they prefer — the man or woman who has gotten them safely in the air and down again.
New Jersey Transit
did not have positive train control,
and none of its employees was trained on it, despite an original federal deadline of Dec. 31, 2015. The date for adoption of the system has now been extended three years.
That's too late to have prevented the shocking Hoboken crash in which the locomotive plowed into a busy station like a whale emerging from the sea, yet another image of an unseen world of risk that hums beneath the soothing clicks and clacks.
Read more: http://www.cnn.com/2016/09/29/opinions/hoboken-train-crash-zoellner/index.html