The US actor, standup and author on her new film, Gifted, inspirational women and the terrifying situation in the White House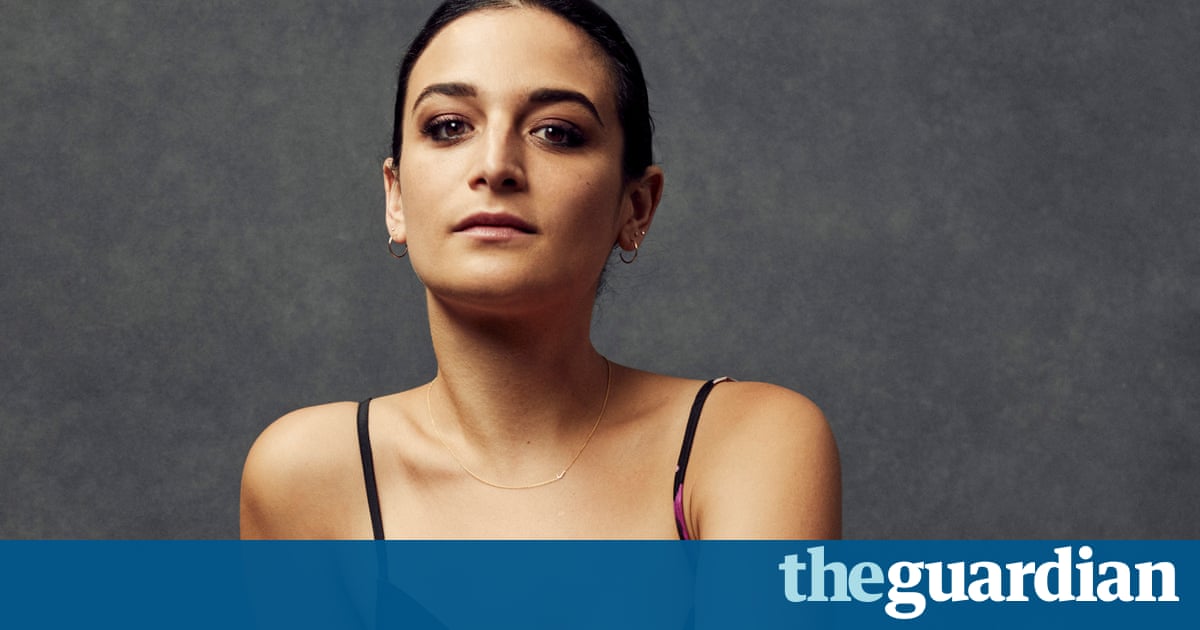 Jenny Slate, 35, is an American comedian, actor and author. The middle of three sisters, with a ceramicist mother and poet father, she was raised in Milton, Massachusetts. While at Columbia University, Slate performed standup and improv. Moving to Los Angeles with then-husband, director Dean Fleischer-Camp (theyve since amicably divorced), Slate joined Saturday Night Live in 2009, but accidentally swore in her first episode and was fired after one season. A stop-motion short animation made with Fleischer-Camp, Marcel the Shell With Shoes On, became a viral hit, leading to New York Times bestseller childrens books and plans for a feature-length movie.
With her distinctive voice, Slate featured in Zootopia and The Secret Life of Pets. On television, she appeared in Parks and Recreation, Married and Girls. Her performance in Gillian Robespierres Obvious Child, playing a comic navigating a pregnancy termination, won her awards including the Critics Choice award for best actress in a comedy. Slate stars in another Robespierre film, Landline, due out in the summer. In her latest film, Gifted, she plays a teacher who becomes involved with a man (Chris Evans) caring for his maths prodigy niece (Mckenna Grace).
What attracted you to Gifted?
Im looking to do things I havent done before and sometimes that means picking more traditional projects. Its the first time Ive been in a proper studio movie. I often play loud, outwardly funny characters and Im not interested in playing a character thats a boring place-holder. I wanted to make sure that, if I was going to play a kind girl-next-door teacher, I could still bring my creativity to it.
Who were your favourite actors, growingup?
I liked Cary Grant, Gene Kelly, Fred Astaire, but I especially loved to watch women. Ruth Gordon, Madeline Kahn, Carol Burnett, Amy Irving, Rosalind Russell, Gilda Radner, Julia Roberts, Michelle Pfeiffer, Whoopi Goldberg. It was quite broad, not just comedy. I loved women who seemed like they couldnt be replaced by anybody else.
As a child, were you nurtured creatively?
For sure art was integrated in our lives. Old movies, reading my parents didnt care what profession we went into it was about education and making us open-minded, free-thinking women. The focus was on kindness too. My father always says that you shouldnt cause other people damage lying, being greedy, being aggressive, all those things.
You started in standup and improv are you extrovert or one of those masochistic introverts who force themselves to do it?
I get stage fright, but Im an extrovert, I love performing. Doing improv in college was just fun less pressure than going to a party. This crazy energy would just go through me
Are you a Type A personality driven?
I dont think Im Type A or driven. I have an appetite for my personal pleasures for doing art and being an artist. I wake up every day with an appetite for being an artist, just as I have an appetite for food. Its part of my identity.
Does driven sound too cold?
Driven does sound cold it evokes the notion of having to make gross decisions. I wouldnt do anything to succeed. My daily life is about my career but its also about being happy. I know that no matter how successful I become, I wont be happy if I dont have personal relationships and daily pleasures that really feed me.
What do you think now about the Saturday Night Live swearing/firing?
It does bother me to have to talk about something that was one second of my life a decade ago. It was embarrassing, devastating, humiliating, a bummer of a mistake. But since I made that tiny mistake, so much has happened. It feels like, if I were a guy, Id have to talk about it a little bit, but, because Im a woman, I have to talk about it for ever. I want to honour all the good things Ive done on purpose, instead of the stupid thing I did by mistake 10 years ago.
Youve said that the SNL firing made you suffer stage fright so badly that you had to have hypnosis.
Performing was always an innocent, energetic joy for me but once I was fired, I got a specific type of stage fright a narrative inside of me: These people dont like you and they dont want you to be here. And whatever that magic is that clicks in when youre on stage, its not going to happen tonight. My entire self-worth was challenged. I didnt want to quit standup just because I got fired from one job, so I fought against it. I went to a hypnotherapist it sounds crazy, but it worked.
How did Marcel the Shell come about?
My ex-husband [Fleischer-Camp] had to do a project. I sensed that I was going to get fired from SNL and I was depressed how can I be funny now? Like when you go through a break-up and its: How will I ever love again; how will I ever let someone put their toothbrush in my house again? My ex-husband is such a beautiful person he didnt like to see me distraught. He said: Youre not on anyone elses schedule in terms of when youre allowed to be creative you can be creative right now. Thats how the character of Marcel was born. After the weird experience with SNL, it was such a bright spot, such an assertion of my creative voice.
After making Gifted, you had a short-lived relationship with co-star Chris Evans [best known as Captain America]
You know, Id really rather not talk about that. I already talked about italot.
Are you concerned that youve been too open about it?
No, I just said all I had to say and Id rather not reiterate it because my life is changing and growing. Maybe these things are interesting to the general public but it doesnt mean that theyre the things I think about every day. It feels as though its my responsibility to myself to talk about whats happening now. Because thats the real woman whos there.
Are women in the public eye over-defined by their relationships?
For sure and thats really irritating. There are so many women spoken about in terms of who their partners are. Its not the way we should be seeing women or how many women see themselves. My experience does not consist of me reacting to a man. My experience consists of me seeing the world and having a point of view. So yeah, I actively screen against that instinct people have to identify me as someones partner or not-someones partner or whatever.
What is fame good for?
Fame can be helpful to do good in the world, to spread a message in a specific voice. I have enough people following me on Twitter that if I want to support Planned Parenthood [The US non-profit reproductive healthcare organisation] or say: We have to impeach our president because hes a criminal, I can reach people thats wonderful.
Does the artistic community have a responsibility to speak out about President Trump?
Not just the artistic community everybody should be speaking out because whats going on is terrifying and despicable. Its really an emergency.
What about Ivanka Trump she gets a lot of criticism for being complicit?
I think that Ivanka Trump is a fake feminist who will go down in history as someone who really betrayed human beings and who should be ashamed of herself. Im ashamed of her. I think shes really gross and her husband [Jared Kushner] as well.
Your breakthrough role was in Obvious Child, which was termed an abortion romcom; did this attract criticism from the pro-life lobby?
We never put it out there as an abortion romcom. That was how it was labelled. And we dont call them pro-life, we call them anti-choice people who dont want women to have access to their own reproductive decisions. With Obvious Child, yes, some people didnt want to see abortion in a movie and some people didnt want abortion to exist at all. But for the most part, our screenings were full of women and men who wanted to share their stories.
Did doing Obvious Child make you more aware of feminist issues?
For sure. I thought I had a handle on who I wanted to be but that really expanded after conversations with Gillian Robespierre and [producer] Elizabeth Holm and [co-star] Gaby Hoffman. I realised that Id been a little ignorant I wanted to educate myself about the female experience.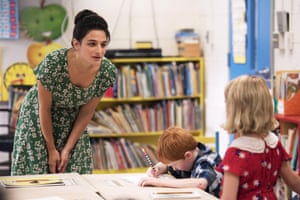 Read more: https://www.theguardian.com/film/2017/jun/18/jenny-slate-gifted-film-interview-ivanka-trump