Arlene Harjo is suing city, claiming it illegally seized her car on only suspicion of a crime, despite a 2015 law making the practice by police illegal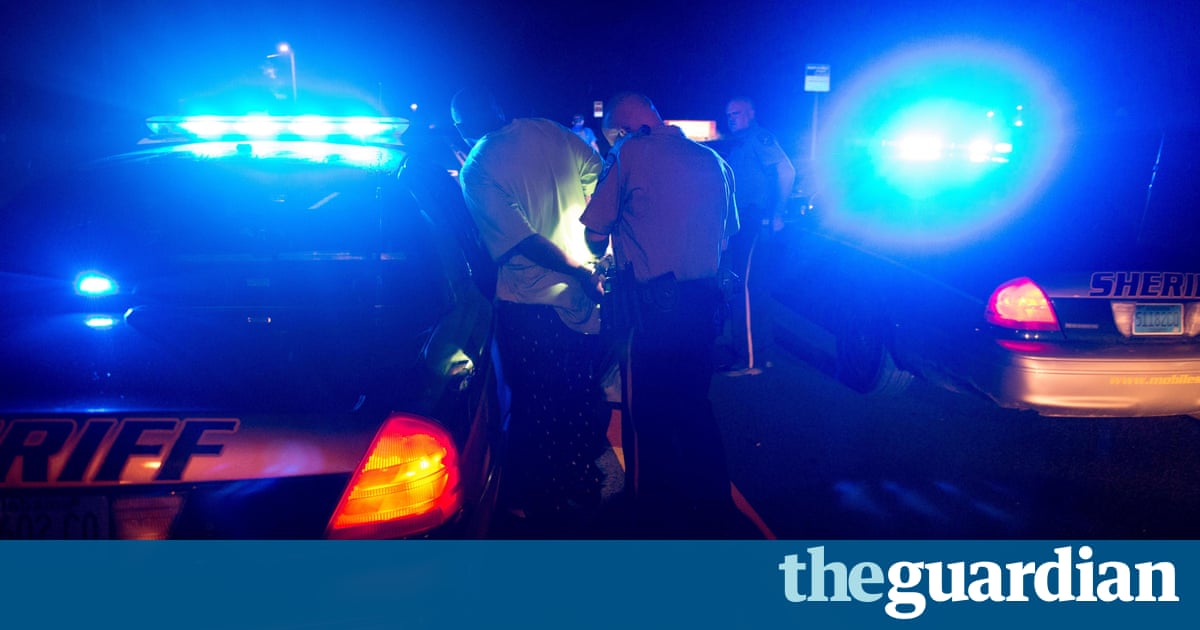 A woman is suing the city of Albuquerque, claiming it illegally seized her car on only suspicion of a crime, and is seeking to resell it, despite a new state law banning the practice.
After her son was arrested in April for drunk driving while at the wheel of her borrowed Nissan Verso, Arlene Harjo, 56, found herself in court being told that she had to transfer ownership of the car to the city, or else settle the case for $4,000 to get it back.
But last year, New Mexico governor Susana Martinez signed a bill into law that made the practice, called civil asset forfeiture under which police forces can confiscate and resell personal property based only on suspicion of its involvement in a crime, whether the owner was involved or not illegal in New Mexico.
However, Albuquerques city government is choosing to interpret that law as only applying to state, rather than municipal police departments.
So Harjo has found herself stuck in a bureaucratic labyrinth in which she is making loan payments on a car as it sits in a government impound. On top of that, if she signs over ownership to the city, for resale, she will still have to keep making loan payments for a car she no longer possesses.
Oh god, its been a nightmare, Harjo, who works in customer service for Southwest Airlines, said. Im losing sleep over it, thinking, Oh god I have to pay this loan and I cant buy another car until I pay this loan off. And then the waiting game, I dont know how long its going to take.
People whose vehicles are impounded are on the hook for $50 for an administrative hearing, and $10 in lot fees for every day their car is in the impound, according to Reason.com, who first reported on Harjos case.
The city made $8.3m from civil asset forfeiture of vehicles alone between 2010 and 2015, according to the Albuquerque Journal, seizing more than 1,000 cars every year.
According to Robert Everett Johnson, an attorney with the Institute for Justice who is representing Harjo, the incentive structure is broken; the salaries of those running the civil asset forfeiture program for the city comes directly out of the program.
So you can imagine why they are so hesitant to give this up, Johnson said. Thats really the constitutional problem here: the government shouldnt have a financial incentive to take money from innocent people, but they have exactly that incentive. Thats why theyre going after innocent people like Arlene, and thats why theyre not following the reform law.
In April, Harjos son borrowed her Nissan to go to the gym, but was then pulled over for drunk driving and the car was impounded.
I went [to court] the first time, Harjo said, and they told me they wanted me to sign a disclaimer to transfer ownership of the car to the city for re-sale. Or she had to pay the city $4,000. I told them I didnt have $4,000.
The government continued to pressure Harjo to sign the disclaimer, but she fought back, at first representing herself and then with the help of the Institute for Justice, a group that has campaigned against civil asset forfeiture. The judge [was] making me feel like it was my fault, making me feel like Id done something wrong, making me feel intimidated, she said.
On Wednesday, Johnson and Harjo filed both an answer to the governments civil forfeiture suit, and a counter-claim and separate civil action challenging the legality and constitutionality of Albuquerques civil asset forfeiture program.
The Institute for Justice has tried to challenge the program in court before, in a November 2015 lawsuit brought by two state senators against the city. But a judge dismissed the case, saying that the legislators were not the appropriate parties to bring the case.
This is something weve been watching, and want to stop because of the size of the program, but also New Mexicos reforms, which were some of the first and still some of the most protective reforms in the country, Johnson said.
Its important to us to see those reforms implemented, so local governments are not able to create what amounts to a loophole, he added.
A representative for the city of Albuquerque did not immediately respond to a request for comment.
Read more: https://www.theguardian.com/us-news/2016/aug/31/woman-sues-albuquerque-seizing-civil-asset-forfeiture-ban